For almost 30 years, Marshall Electronics has specialized in the development, manufacturing, and distribution of leading edge technology products for a wide range of professional Audio / Video applications. Our Headquarters, R&D Center, and Production operations are located within a few miles of Los Angeles International Airport in El Segundo, California. We are a privately owned American company with four distinct operating units, Broadcast / Multimedia Division, Optical Systems Division, Professional Audio Division and Cable and Connector Division. We operate manufacturing facilities in the US, China, Japan, Korea and Russia, along with an additional R&D Center in Portland, Oregon.

cache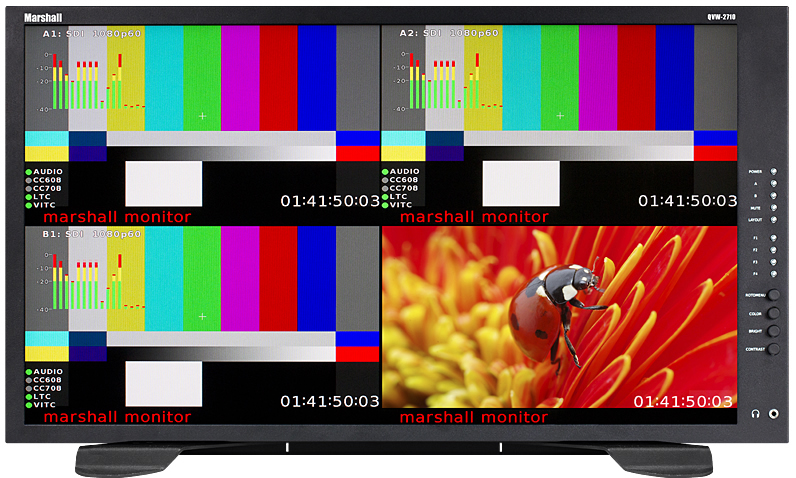 The QVW-2710 has four independent 3G-SDI inputs to enable users to view full 4K (4096 x 2160) or UHD (3048 x 2160) formats. The wide gamut 10-bit panel is easily calibrated using Spectra Cal CalMan 5.2 software or equivalent. A Pixel-to-Pixel function allows viewing each quarter of the screen in full, original, resolution. Additionally, the QVW-2710 may be used as a quad-view display with each input coming from a different source.
---
cache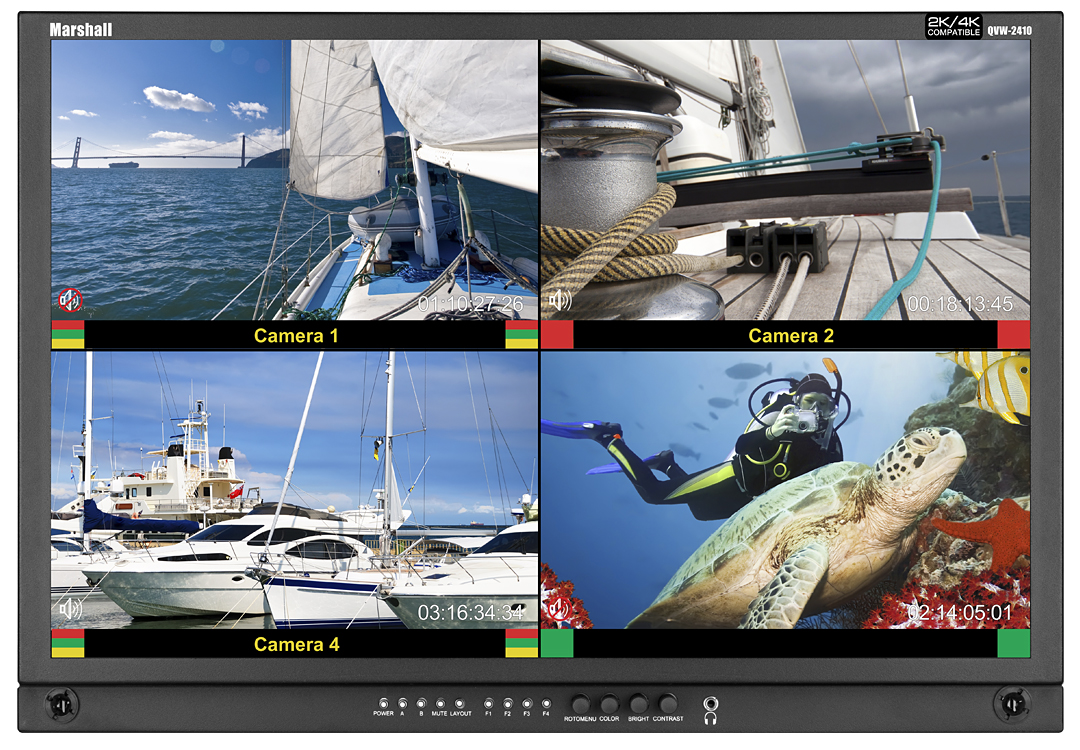 The QVW-2410 monitor features a resolution 1920 x 1200 LCD panel, built-in high quality HD Quad Splitter, four independent 3GSDI inputs, IMD (In-Monitor Display) capability, Audio Presence indicator, and Time Code. Layout modes include full screen, while quad-split is scaled to fit onscreen in the highest resolution. IMD and Tally are supported via manual mode, along with Image Video, NVISION, MEI (Marshall), and TSL protocols.
---
cache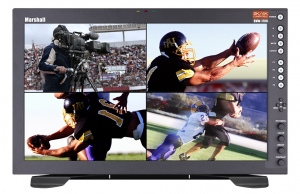 The QVW-1708 is part of Marshall Electronics' Quad Viewer series of rack mount monitors which can function as a single display supporting inputs up to 4K or four separate displays in Quad View mode supporting inputs up to 1920 x 1080 in each quadrant. The QVW-1708 can be mounted in any standard EIA 19-inch equipment rack. The attached rack ears can be angled to provide the user control over the viewing angle. A VESA standard 75mm hole pattern also allosws custom mounting installations.
---