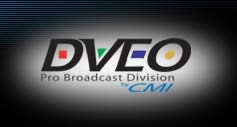 DVEO is a leader in DVB ASI, Transport Streams, MPEG Encoding, and video over IP solutions focusing on video MPEG and H.264 encoding, decoding, and streaming for Broadcasters, Telcos, and Media Centric Corporations
DVEO's PCI cards have been OEM'd by major companies for the last 10 years. Our other professional digital video broadcast products have been available worldwide for more than a decade. We make about 1/2 of our products and private label others. Our products are fully interoperable with equipment from a wide range of Industry Leaders including Harris, Tandberg, Harmonic, etc. DVEO has commercial customers in North America, Europe, the Middle East, Africa and Asia.
Using DVEO's products and solutions customers can easily receive, encode, modulate, and stream live video over their IP networks to Professional IRD's, STBs, IPADS, etc. Our advanced high definition and standard definition encoding and streaming devices support the latest and most widely used video codecs, protocols, and wrappers, and containers, including H.264 AVC, MPEG-2, HLS, RTMP, RTSP, IGMP, Multicast, etc.
DVEO began operations in 1981. DVEO has always been a private, wholly owned operating unit of Computer Modules, Inc. We are located only in San Diego. Sales have been between 5-6 million dollars in the last few years. DVEO sells directly and indirectly worldwide through a combination of independent distributors in various countries, system integrators, and OEM partners.

cache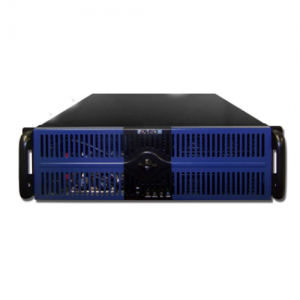 Broadcast Quality, Multichannel, Real Time, Multi Definition (up to 1080p), Integrated RF Receiver, and MPEG-2 to H.264 Transcoder, Scaler, and Streamer. Based on Embedded Linux®, it Boots Quickly from Flash Drive and Remembers all Settings. Easy to Use GUI Allows Full Config of Each Stream and via SNMP can Report its Status to Remote Network Operations.
---