360 Systems' focus is new technology for the broadcast, entertainment and Pro-AV industries. From the 1970s, new semiconductor and software developments enabled a wealth of creative tools for these markets. 360 Systems' role is the design of advanced products requested by our creative customers. As the tech era continues, these remain the best of times to be in this industry.
360 Systems' High Definition 2420-EX sets a new standard among broadcast servers. Now, get four video channels, up to 16 Terabytes of storage, and a full set of server tools, all in a compact, two rack-space design. Please contact us for latest Prices and information here.
cache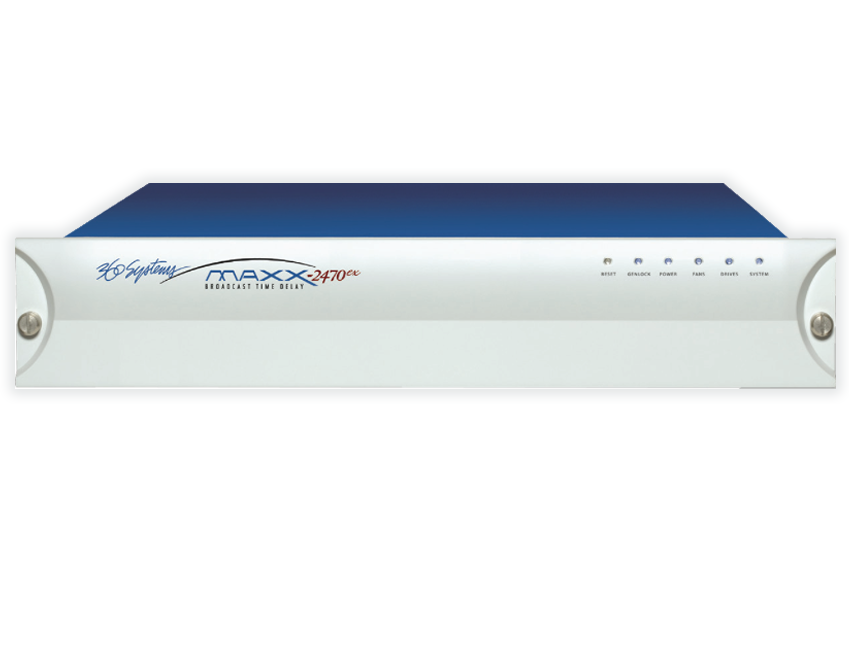 The 2470-EX compensates for time-zone differences at either transmission or reception. Delay intervals can be accurately set from as little as six seconds for profanity screening in live broadcasts, or as much as 48 hours for future program replay. Delay time is quickly set with single frame precision through a Graphic User Interface.
---
cache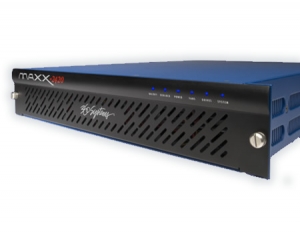 The 2420-EX can play four HD video streams at once, or it can record two and play two others—and simultaneously ingest content via Ethernet. It's also a graphics store with linked key-and-fill capability. Standard features include HD-SDI video I/O with frame sync, so it can handle wild sources like tape, cameras and satellite feeds. Audio formats include embedded audio, and options for AES/EBU or balanced +4 analog.
---
cache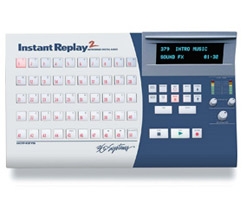 Instant Replay stores 24 hours of stereo on its large internal hard disk. There's never a restriction on cut length - record anything from a short sound effect to full length musical performances. Instant Replay always delivers premium audio quality, with zero delay. Powerful Editing tools do head and tail trims, fade-ins, fade-outs, and even gain changes. Now it's easy to extract sound effects from a bed, or make loops of music and ambient effects.
---