For almost 30 years, Marshall Electronics has specialized in the development, manufacturing, and distribution of leading edge technology products for a wide range of professional Audio / Video applications. Our Headquarters, R&D Center, and Production operations are located within a few miles of Los Angeles International Airport in El Segundo, California. We are a privately owned American company with four distinct operating units, Broadcast / Multimedia Division, Optical Systems Division, Professional Audio Division and Cable and Connector Division. We operate manufacturing facilities in the US, China, Japan, Korea and Russia, along with an additional R&D Center in Portland, Oregon.

cache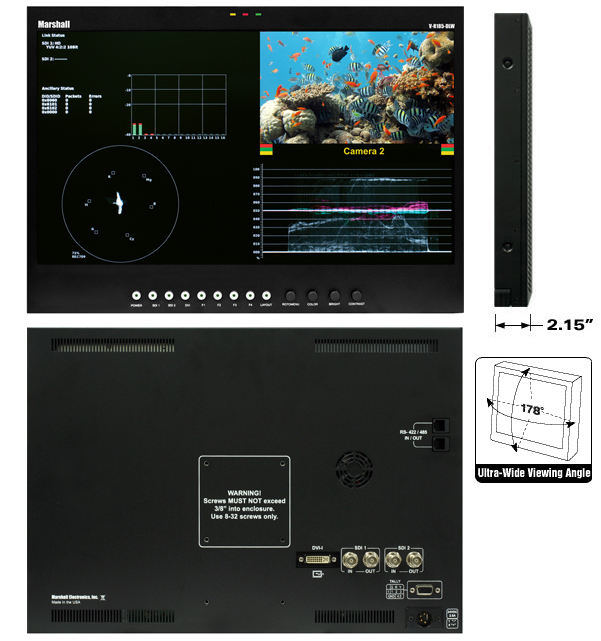 The 18.5" V-R185-DLW monitor includes Dual Link with Waveform & Vectorscope, along with IMD (In-Monitor Display). The V-R185-DLW incorporate a 10-bit "no compromise" video path along with one of the industry's first monitors equipped with 3G capability. In Quad-View mode, the monitors break the screen into four quadrants and display Audio Bars, a Waveform Monitor, Vectorscope, and live video simultaneously. All models have two inputs supporting 3G / HD / SDI and Dual Link. A DVI input supports all HDMI modes and DVI to 170MHz.
---
cache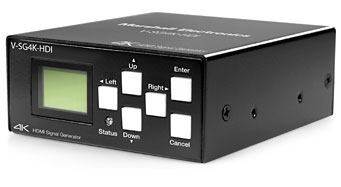 The M-LYNX-702W provides maximum versatility with multiple inputs and Waveform/Vectorscope display. All functions are available through professional front panel controls as well as remote operation via an RJ-45 Ethernet port. Standard power and tally connections as well as a logical menu structure make this display an easy choice for custom system designs.
---
cache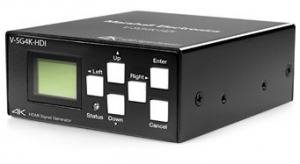 The V-SG4K-HDI is a compact, portable, and economical digital test generator that's a perfect choice for video engineers, system integrators/installers, shooters and product designers. It is feature-rich and easy to use. This unit is capable of generating nearly any combination of display resolutions, sampling and frame rates in the digital spectrum, along with an amazing array of audio combinations.
---