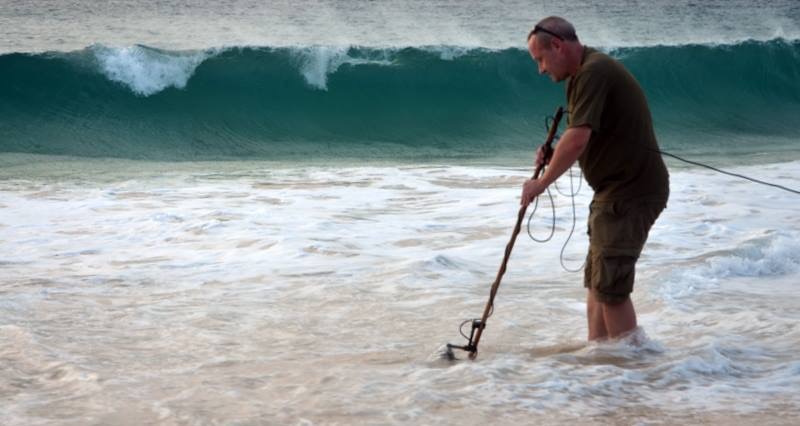 A wildlife film team set out to shoot the emergence of over 100 baby turtles from a nest below the sand in Cape Verde and to follow their progress into the sea. The chosen mini cams for the job were Marshall CV502 MPM weatherproof cameras supplied by broadcast specialist; Newbury based Cache Media Ltd. The CV502 WPM is also waterproof to IP97 standard which allowed the team to film the turtles under water as they entered the sea.
One of the cameras was a fixed set up above the turtle nest, the other of their "polecat" set up with live backpack where they attached the camera to the end of a broom handle to get shots, in and out of the water.
A video of the project is available on Facebook Live:
https://www.facebook.com/bbcearth/videos/1736258573074358/
The Marshall CV502 WPM is perfect for applications where weather becomes a factor; outdoor sporting events, nature observation, weather coverage, news coverage, reality TV, mobile broadcast, or any outdoor application where mother nature has an influence.
Utilising new state of the art 1/3-inch high speed sensor packing 2,476,296 pixels (2.5 Megapixels) of clear, crisp video capture through full sized 3G/HD-SDI (BNC) outputs at resolutions of 1920x1080i, 1920x1080p, 1280x720p & frame-rates of 60/59.94/50/30/29.97/25 fps, The camera's new proprietary pixel technology offers the lowest noise ratio on the market today, capturing sharp, vivid colour images in light conditions as low as 0.05 lux. Industry leading low power consumption draws very low power in full 1920x1080p60/59.94/50fps modes.
The new weatherproof CV502-WPMB/WPM Pro-Series POV Cameras continue to offer Field-of-View flexibility with interchangeable lenses and convenience of HD-SDI outputs maintaining a broadcast standard for POV camera applications. New RS485 connectability offers remote camera control communication via SONY VISCA or PELCO protocols.