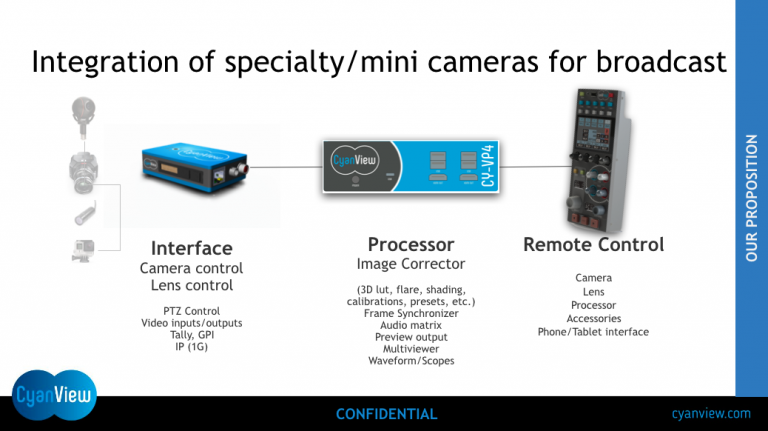 CyanView Controller
CyanView designs and manufactures a universal mini-camera system for Broadcast and Cinema under the name Cy-Stem.
Its affordable IP technology brings improvements in performance and image quality while simplifying installation and operation.
CyanView's solutions consist of small hardware modules that addresses three stages of broadcast acquisition depending of the customer's needs:
Control : universal controller designed for Vision Engineers : interfaces for mini-cameras, lenses and other accessories control and power through a single IP connection.
Image quality: advanced image processing and colour science for HD and the upcoming UHD era: HDR, wide colour space, 4K, high frame rate.
Transport: simplifies your workflow by leveraging IP technologies to transport video, data, control and audio over IP
Discover efficiency and simplicity, together !
.
Please contact us for latest prices and information here.