Pittsburgh 2016: The Marshall Electronics new weatherproof CV502-WPM was launched on June 20th, and the new unit had its first professional sports usage by FOX/ESPN at the 116th U.S. Open (PGA) tournament at Oakmont Country Club in Pittsburgh on the 16th June.
US Integrator Jeff Silverman, owner of Inertia Unlimited, had planned to use Marshall's CV502-M mini-HD cameras for this PGA tournament. As soon as rain and thunderstorms appeared in the weather forecast for Thursday & Friday's qualifying rounds, Marshall supplied him a few final production units of the CV502-WPM cams, the new weatherproof version of the CV502.
The two CV502-WPM cameras were installed into the infamous 17th Hole, "big mouth", bunker just to the right of the Green – 22% of approach shots land in this sand trap during tournament play. Jeff was provided with just 15 minutes to install the 2 cameras by the ground staff which included running cable, setting up the shot, and testing the signal. Cameras were installed on green side of trap so as not to be exposed to the direction of the ball from the fairway during game play.
In the CV502-WPM, Marshall Electronics incorporated everything the CV502-M camera delivers and built a weatherproof IP67 rated housing around it. The CV502-WPM is perfect for applications where weather becomes a factor, and utilises a new state of the art 1/3-inch high speed sensor packing 2,476,296 pixels (2.5 Megapixels) of clear, crisp video capture through full sized 3G/HD-SDI (BNC) outputs at resolutions of 1920x1080i, 1920x1080p, 1280x720p & frame-rates of 60/50/30/25 fps.
New proprietary pixel technology offers the lowest noise ratio on the market today capturing sharp, vivid colour images in very low light conditions, as low as 0.05 lux. While industry leading low power consumption draws very low power in full 1920x1080i50 modes.
The New weatherproof CV502-WPM Pro-Series POV Camera continues to offer Field-of-View flexibility with interchangeable lenses and the convenience of HD-SDI outputs maintaining a broadcast standard for POV camera applications. Its ability to use the new RS485 connection offers remote camera control communication via SONY VISCA or PELCO protocols.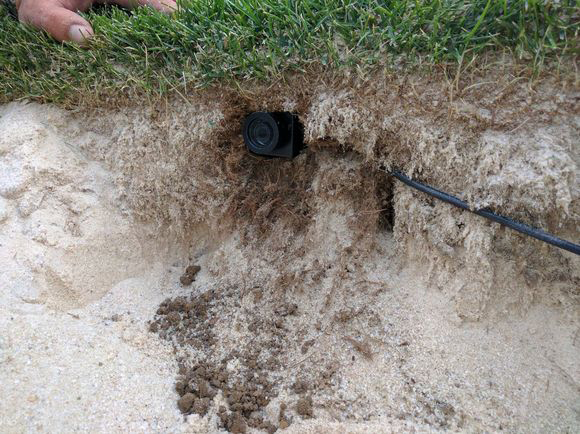 Features:
CV502-WPM Weatherproof Full-HD (3G/HD-SDI) 2.5MP Mini Broadcast Camera with 3.7mm Lens
2.5 Megapixel 1/3-inch CMOS Sensor

Weatherproof IP67 rated Housing for outdoor applications

IP67: water protection submerged up to 1m (3.2″) – total protection against dust, dirt, sand

CV502-WPM

: 1920x1080p60/50/30/25, 1920x1080i60/50, 1280x720p60/50/30/25fps

3.7mm HD M12 Lens comes standard – 2.8mm (CV4702.8-3MP-IR) & 6.0mm (CV4706-3MP-IR) also available

3G/HDSDI (BNC) & CVBS (BNC) connections at end of 10′ breakout cable

RS-485 (connector) & 12V Power (connector) at end of 10′ breakout cable

Captures sharp & vivid color HD images at 0.2Lux (low light sensitive)

New WDR function supports high speed & high sensitivity to multiple light sources

Stepped (Red/Blue) Gain Control, Gamma, Brightness, and Shutter adjust via RS485 (Visca/Pelco)

Free Downloadable Software Control