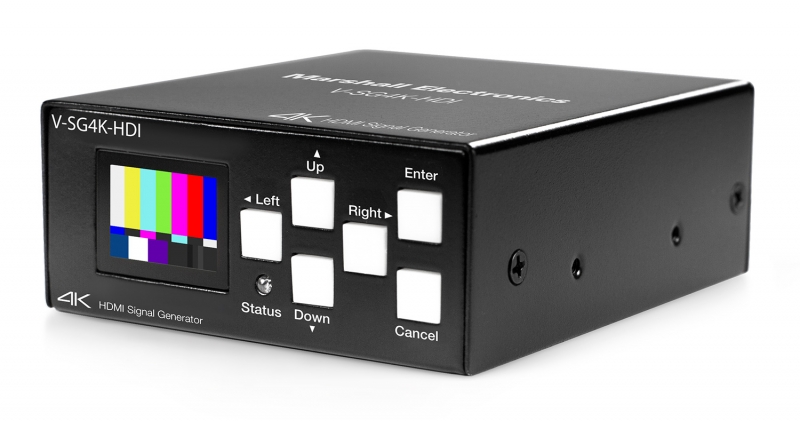 In these days of budget conscious programme making it is more important than ever to maintain standards and to do this as cost effectively as possible.
With the cost of equipment falling, it is imperative to know that lower equipment cost does not mean sacrificing quality. This is easy to say but in the real world, how can you be sure? It would be useful to have a measure or some sort of metric to accurately assess the quality of both equipment being used and of the quality of the output whether it is direct to air or being streamed.
In the past test equipment was expensive and used mainly in labs and workshops since it was not particularly portable. Doremi with their portable HDG 20 HD Test Pattern Generator changed this but it was not until Phabrix with their SXA model was it possible to have analysis, pattern generation and portability. But this came at quite a high price.
The market for test equipment has now moved on as broadcasters and all programme makers need to ensure that they are outputting the best quality achievable. Lower priced recording, editing, playback and monitoring equipment needs to be checked to ensure that it is fully compliant but given the overall budget constraints this also needs to be done as accurately and economically as possible. Manufacturers also need to make sure that their equipment meets and exceeds specification.
Marshal, the US based manufacturing company located in El Segundo, California has a long history of introducing products that the market needs at the right time. It has identified this market and produced the Marshall 'Titan' test pattern generator. As Gary Carter of Marshall explains: "The Marshall Titan (model V-SG4K-HDI ) is a generator of good signals in every known digital format. It also generates up to 16 channels of embedded audio. It is an excellent tool for checking monitors, recorders and edit systems. The motion patterns are used to check for dropped frames and is priceless in field live streaming or reformatting masters. Along with standard bars for monitor alignment, there are a number of sets to check for dead pixels, colour purity etc."
The Titan V-SG4K HDI comes with 32 test patterns as standard including PLUGE in the SMPTE colourbar. It can be used for SD, HD and 4K work. By using the optional MXL VAC-12HS it can also be used for 3G/HDSDI work. Small and lightweight, it can also be battery powered or powered by using any USB device.
The Marshall Titan V-SG 4K HDI is available from the Marshall UK distributor, Cache Media, headed up by MD Stuart Cameron. Cache Media is not only a distributor but provides advice and support for the products it sells and has been enthusiastic about the new Titan.
"It is not just a 4K test pattern generator but a very useful tool which has been gaining popularity and is very well reviewed by everyone who has used it," explained Cameron. "The Marshall Electronics Titan portable Test Pattern Generatoris a compact, portable, and economical digital test generator providing an ideal choice for video engineers, system integrators/installers, shooters and product designers. The unit is packed with features and easy to use. It is capable of generating almost any combination of display resolutions, sampling and frame rates in the digital spectrum, along with an huge array of audio combinations.
At less than £500 + VAT, the Titan offers excellent value for money. It comes as standard with HDMI but by using a HDMI to 3G converter, it also gives 3G. Therefore it covers from SD to HD and 4K making it a flexible and useful all round instrument."
Equipped with complete EDID interface software, the 'Titan' quickly resolves problematic interconnection issues and is capable of emulating any device to which it is connected. It comes complete with a Windows® compatible computer application which provides the option of rapid remote control operations or can be operated equally well with the on-board push button panel.
This new test generator allows easy field calibration as well as the testing and maintenance of many applications such as production line quality assessment, studio equipment for both installers and users, television sets by TV engineers or technicians, digital signage configurations with extenders, switches, splitters or video wall processors, even discerning home theatre users.
The 'Titan' can be simply connected to the supported display unit to run the test patterns on the screen. No other video source, such as a computer, DVD player or set-top box is needed for the testing process.